All our protocols are customized according to the characteristics and needs of each patient , avoiding unnecessary tests and focusing the diagnosis to what is really important.
Our extensive experience in the prevention, detection and early treatment of cardiovascular diseases makes us benchmarks, national and international, in the approach to the main diseases that affect the heart: ischemic heart disease (infarction and angina pectoris), cardiomyopathies, valvular diseases and aortopathies, arrhythmias, congenital heart disease in adults and heart failure.
Cardiologists, nurses and imaging technicians, with the best and most modern technology, allows us o improve the prognosis of the disease thanks to an early diagnosis, exhaustive and personalized follow-up of the patient and education in heart-healthy habits and lifestyle.

Cardiovascular

Health Map
80% of heart disease
could be prevented with a healthier lifestyle.
The PREVENTION is, therefore, the key to curbing the epidemic of cardiovascular diseases. And, as part of this, it is essential to know the risk factors to understand the disease and know the options to be able to fight or control them.
Hence the importance of knowing YOUR CARDIOVASCULAR MAP hat shows the state of your heart based on diagnostic tests, control and clinical analysis.
Thanks to our cardiovascular map we can get ahead of the disease to try to avoid, control or diagnose it in very early stages.
To do this, our cardiology team, calculates a person's cardiovascular risk of suffering from a infarction or stroke in the future and performs different imaging tests, mainly vascular ultrasound, to visualize directly artery disease.
And it is precisely in the latter where is the greatest progress and the future of prevention, when the experience and work of specialists and a technology of avant-garde allows us to make "that difference that saves lives".
"Early detection by imaging techniques of plaques of atheroma, even before there are symptoms, by Imaging techniques can help identify those patients where risk scales or risk factors do not still discriminate who is going to suffer a heart attack",
M.D. Leticia Fernández-Friera.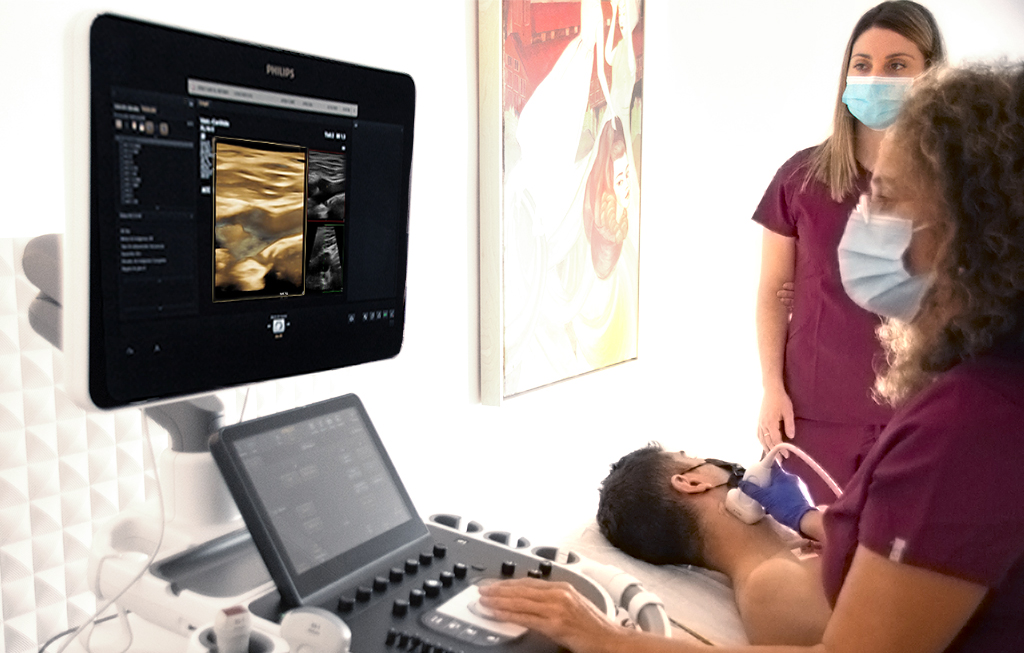 2D and 3D Vascular Ultrasound
Ultrasound is a technique that allows to visualize the wall of arteries, measure the thickness of their different layers and detect both atheroma plaques and the presence of aneurysms or dilations.
In this way, ultrasound can reveal in a simple and accurate way the presence of atherosclerotic disease even before the first discomfort or symptoms appear.
Unlike angiography (the popular catheterization) this test does not uses x-rays and therefore does not involve radiation exposure ionizing. The ultrasound of three-dimensional carotids is so novel that, at the moment, it is not available for clinical use in most hospitals.
An added advantage of this is that it allows you to see not only the plaques deposited in the arteries but quantify the volume of them. This helps to estimate better cardiovascular risk and helps personalized clinical management.
It's a test used to visualize the structure of the heart and thus study its hemodynamic functioning, that is, its ability to pump blood.
Thanks to it, valvular diseases can be accurately diagnosed, of the heart muscle and aorta, congenital or acquired, and allows classify them according to their intensity and etiology.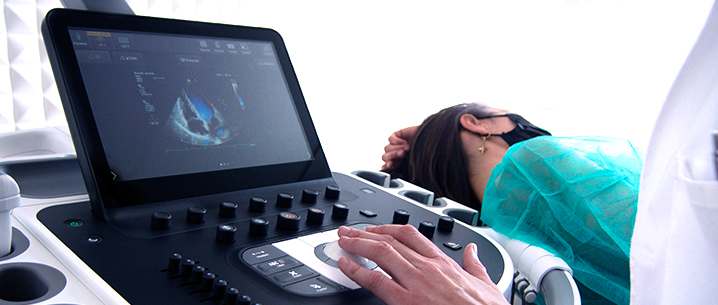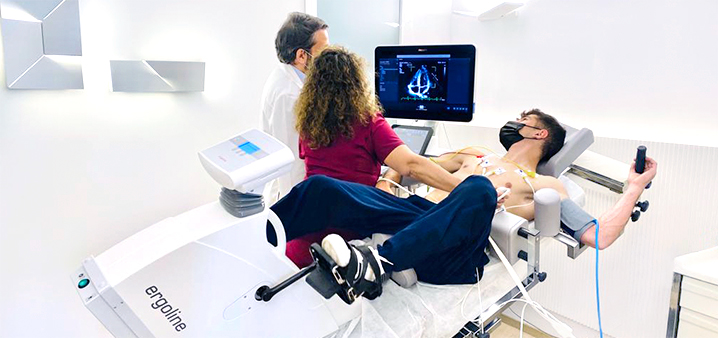 It's a test to diagnose cardiovascular pathologies that do not present symptoms when the patient is at rest but becomes symptomatic when performing physical exercise.
It consists on the examination of physical endurance through various aerobic exercises.
It is also important, from a certain age, for all those who want to lead an active life focused on sports.
Advanced image analysis and diagnostics Cardio-CT and Cardio-Resonance Magnetic
We have the necessary experience and technology to analyse the images from Cardio-CT and Cardio-MRI studies conducted in collaboration with reference centers .
With it, offer an advanced cardiac and coronary pathologies diagnosis by image, facilitating a service of quality and accuracy to doctors, hospitals, clinics and patients.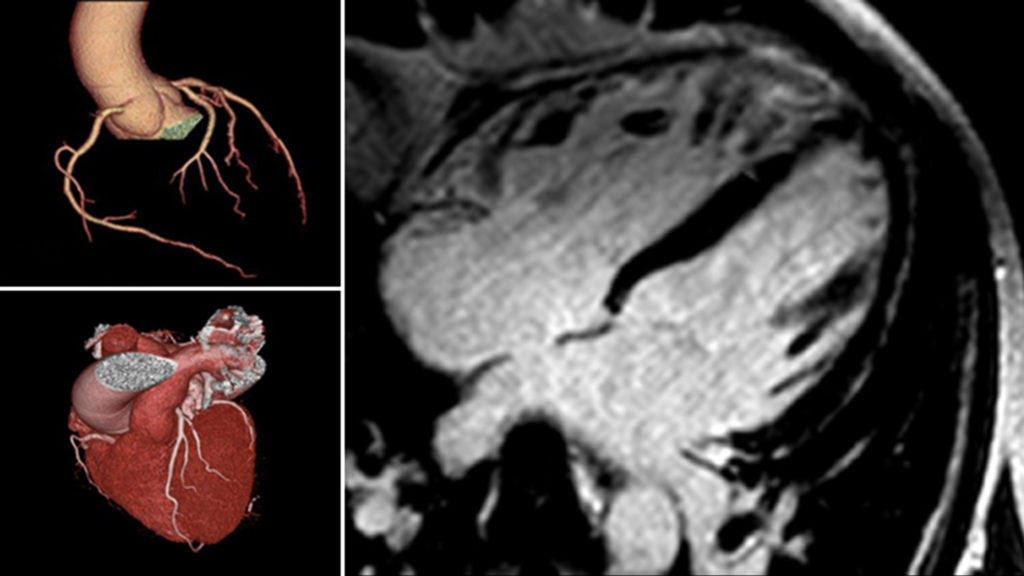 In order to optimize the treatment and follow-up of patients, we have grouped people with similar profiles in our programs in order to apply an individualized and precise protocol for each patient. In this way, we are committed to specialization and an accurate approach in all cases.
Directed and coordinated by M.D. Leticia Fernández-Friera.
"Today, cardiovascular disease, including stroke or infarction ,is the leading cause of death in women, surpassing cancer of the breast"
"Prevention is crucial because it can prevent up to 80% of cardiovascular events"
"Coronary heart disease in women is diagnosed late, which implies a worse prognosis"
"Mortality after a first heart attack in women is 20% higher than in men ,so it is important to know how to recognize the symptoms"
"Improving cardiovascular risk estimation in women is the key because it is often assumed that they have a low risk of heart attack or stroke according to traditional scales for females"
"Thanks to education, awareness and promotion of women's health, it has been possible to reduce substantially the deaths from cardiovascular disease in women in the United States"
Directed and coordinated by M.D. Jorge Solís.
"Diseases of the heart valves (valvulopathies) are common in the general population, especially in those over 65 years.. "Due to the aging of the population, they are considered one of the epidemics of the 21st century."
"The level of knowledge about valvulopathies by the population is still very low comparing to myocardial infarction, cancer or Alzheimer's disease."
"Valvulopathies are often associated with other cardiovascular diseases.". "30% will develop atrial fibrillation during their lifetime, which will require anticoagulant treatment".
"In most cases, by auscultation of the heart and examination of the patient, we can identify significant valvular heart disease that subsequently requires follow-up by a valvular heart specialist."
"Due to the complexity of valvulopathiess nits or programs with the necessary professionals and technology are necessary for decision making in these patients."
"Given that there is no specific pharmacological treatment close monitoring of significant valvular heart disease is essential to indicate interventionism at the best time for the patient".
Leave us your details and we will contact you.
If you prefer, you can call us now.